Hp Zbook 17 G2 – High-end versatile graphics laptop
HP ZBook 17 G2 is one of the hottest mobile workstations today. Although there are some issues such as the screen resolution is not sharp, or the battery life is quite bad. However, in general, it did a very good job when it came to providing a strong performance for users, able to compete on par with other competitors like the Dell Precision M6800 .
Solid design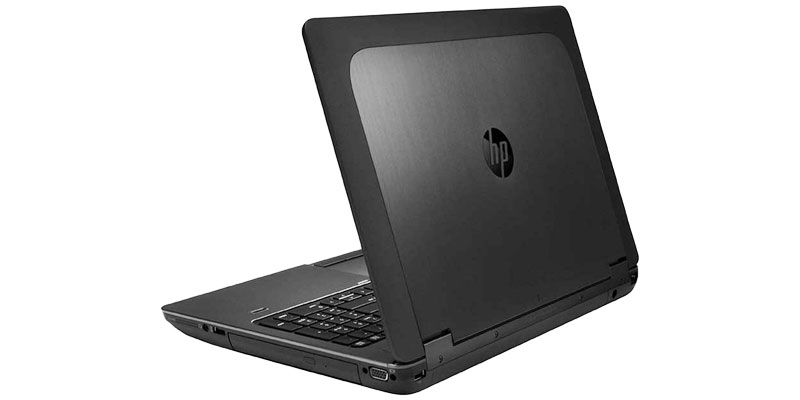 Regardless of the device that serves the job, HP always focuses on the design of the product, the Zbook 17 is also a product that is very polished in appearance. This workstation still has a very large, extremely muscular frame, 416mm wide and 44mm thick, weighing 3.8kg (4.5kg if charging is included). This is indeed a product with a very large size and weight, far beyond a normal laptop but completely acceptable when it is a mobile workstation with functions that a laptop does not. can do. The beveled edges are quite soft, the rounded corners make the HP Zbook 17 much less rough. Strong hinges create peace of mind when using or moving. Certainly HP Zbook 17 is a good workstation that creates trust in durability for users.
Extremely good
keyboard The keyboard of the HP ZBook 17 G2 is designed in a dome shape with a moderate size and spacing of keys. The key bounce is very good, the noise when typing is not too loud, creating a comfortable feeling when entering text. The touchpad is large enough, the keys are clearly designed, the surface of the pointer is smooth, and the sensitive touch makes it easier to manipulate the machine without a separate mouse.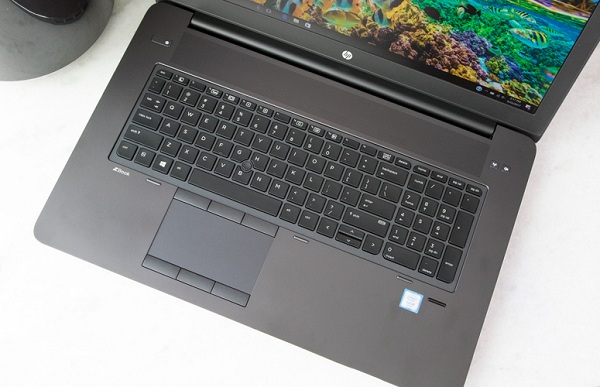 Diverse connection ports The
machine is equipped with a variety of connection ports including 3 USB 3.0 ports, 2 USB 2.0 ports, one Gigabit Ethernet port, one SD card reader. one ExpressCard/54 slot, two DisplayPort 1.2 and VGA ports. HP Zbook 17 also prepares 2 additional RAM expansion slots, one mSATA slot, one mini-PCI Express slot, one M.2 slot.
Great display The HP ZBook 17 G2
's 17.3-inch 1920 x 1080p anti-glare display has very good picture quality. The movie and gaming experience on the Zbook 17 G2 is extremely impressive, and you can also see the machine's screen from the tightest of angles.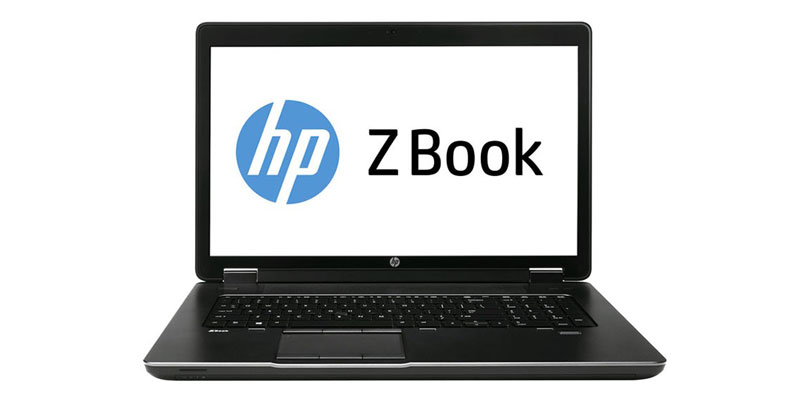 The machine is redundant with the standards of brightness and contrast required for the most advanced graphics jobs. Along with good quality, the 17.3-inch size will give you the clearest view of what is appearing on the HP Zbook 17 screen.
Remarkable performance
With Intel Core i7-4810MQ processor that allows max up to 3.90GHz and 6MB of cache; Zbook 17 G2 can pass benchmarks easily.
Thanks to the NVIDIA Quadro K3100M graphics card with 4GB of memory, the Zbook 17 G2 can run graphics-heavy applications smoothly. Thanks to NVIDIA Optimus technology, the Zbook 17 G2 can switch between discrete and integrated graphics to save battery life.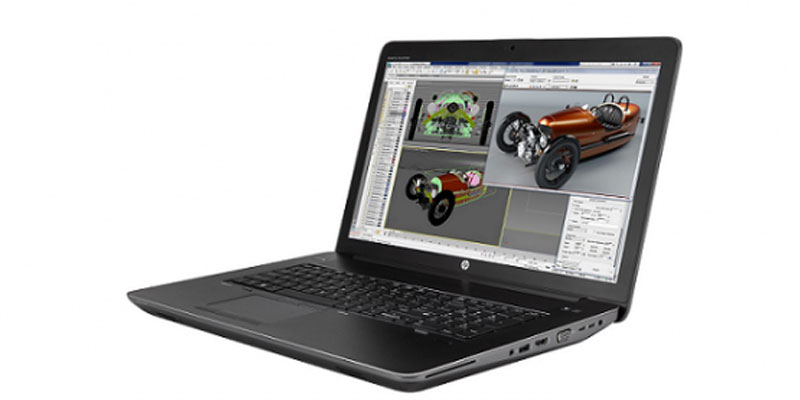 Battery .
According to the test on PCMark 8, the ZBook G2 can only last for 2h15′, shorter than the Lenovo Thinkpad W540 's 3h7' but on par with the Dell Precision M6800 's 2h35' , which means you won't You can use it when you don't have the charger with you.
Conclusion
HP Zbook 17 is one of the best laptops in 2014, the product owns a sturdy, solid shell, good hardware, and high performance. All the best seems to have been gathered in this machine, but its price is not cheap, this will certainly be the biggest barrier of HP Zbook 17 to users.